Studio 31: Death at the Disco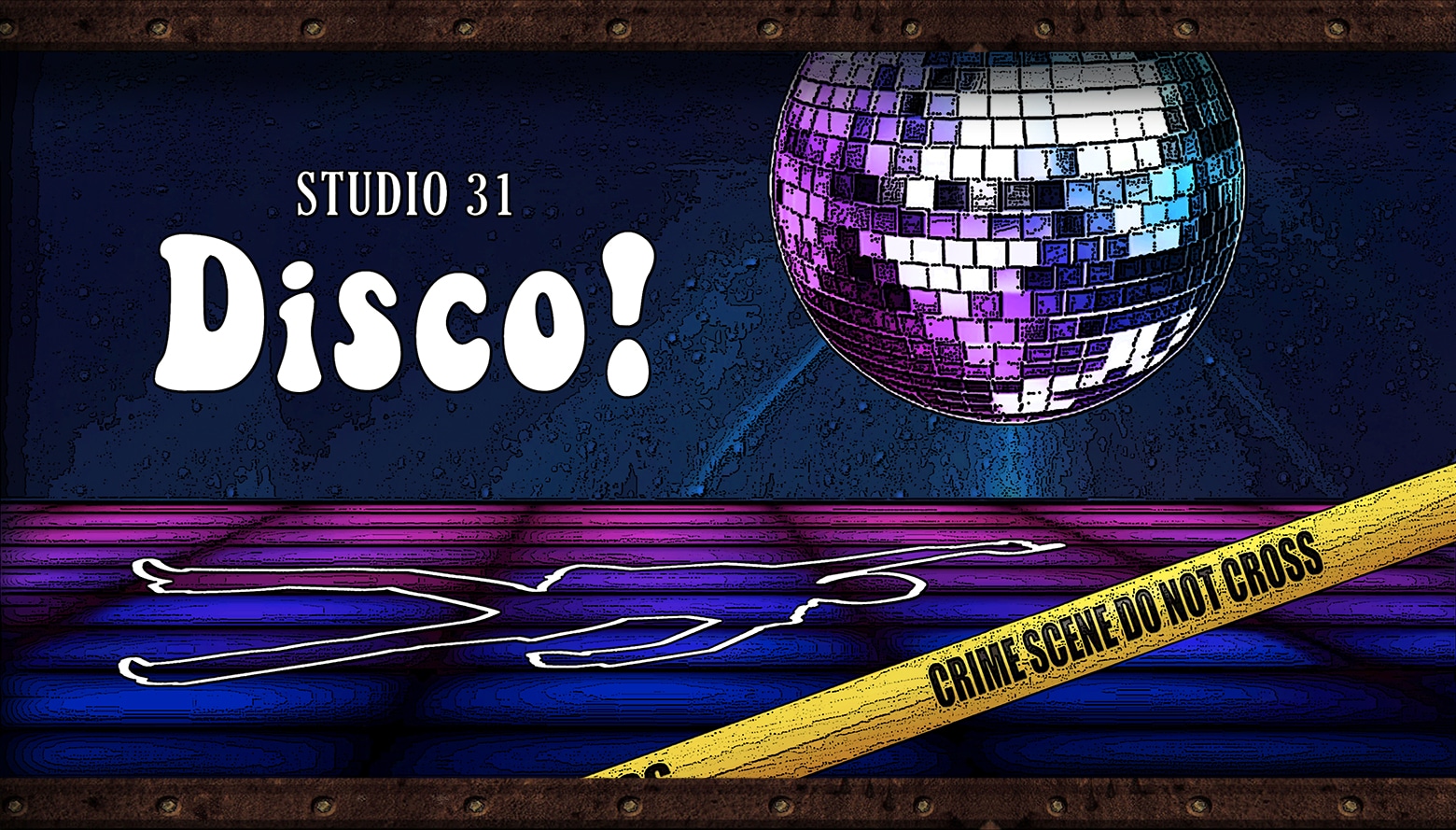 Mission: Solving a Crime, 2-6 Players
Maybe it's 1977; maybe it's just a nightclub with a retro feel – you decide! But either way, there's a problem, and you've been called in to investigate Savannah's newest, hottest, and hippest BYOB disco- Studio 31!
The disco has only been open a short while, but the crowds are enormous, and customers are dying to get in! No, I'm serious. A bartender noticed a peculiar odor coming from a ceiling grate, and when he opened it, a dead body fell into the club.
When Metro Police looked into this disturbing incident, they discovered some fishy business practices and immediately called you and your crew of Crime Scene Investigators. The owners are now wanted for a myriad of crimes. Your mission is to find the evidence to secure a conviction!