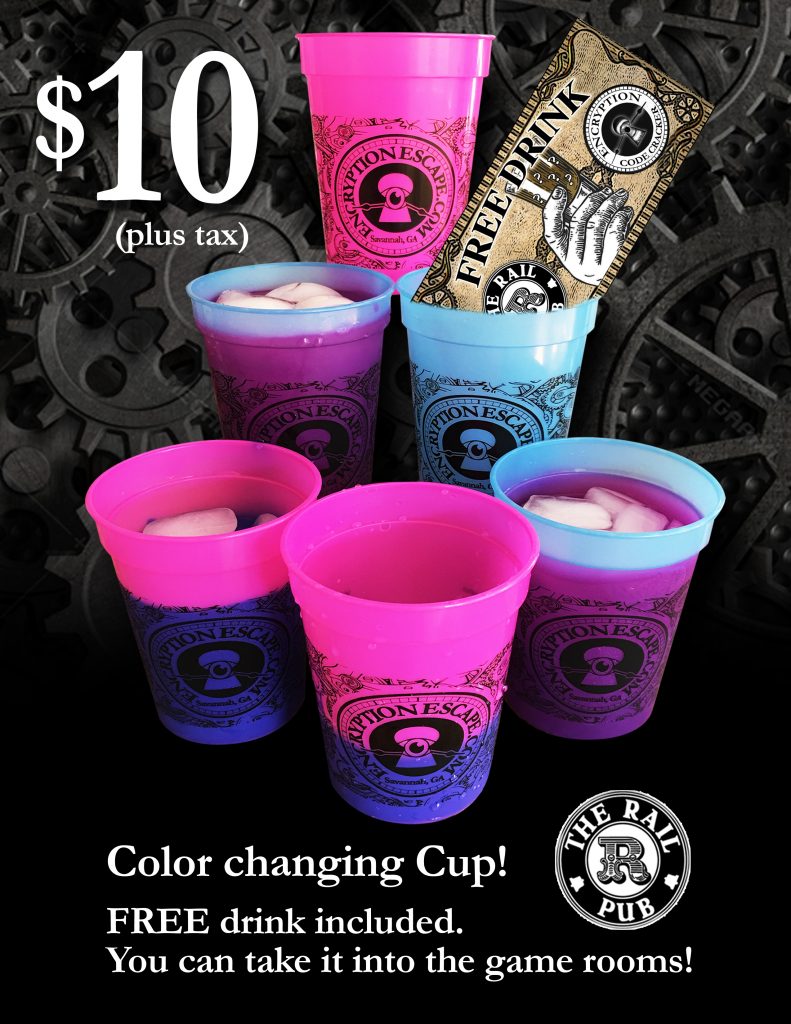 Souvenir Drink Cup
Order our 16 oz., color-changing to-go cup, which you can use throughout Savannah's drink-friendly historic district, for just $10!
All souvenir cups come with one free drink ticket courtesy of our Drunk Uncle "The Rail Pub." Tickets may be redeemed for one of the following: a secret recipe Encryption Code Cracker drink*, a Rail Lager*, or a soft drink. Please be advised if you wish to redeem your ticket before your game, you should come early enough to do so as there may be a line at The Rail Pub.  (Cups are available to purchase at our door when buying your tickets.)
NOTE: The Rail Pub is closed Sundays.
*Must be 21 to order.
$10
plus tax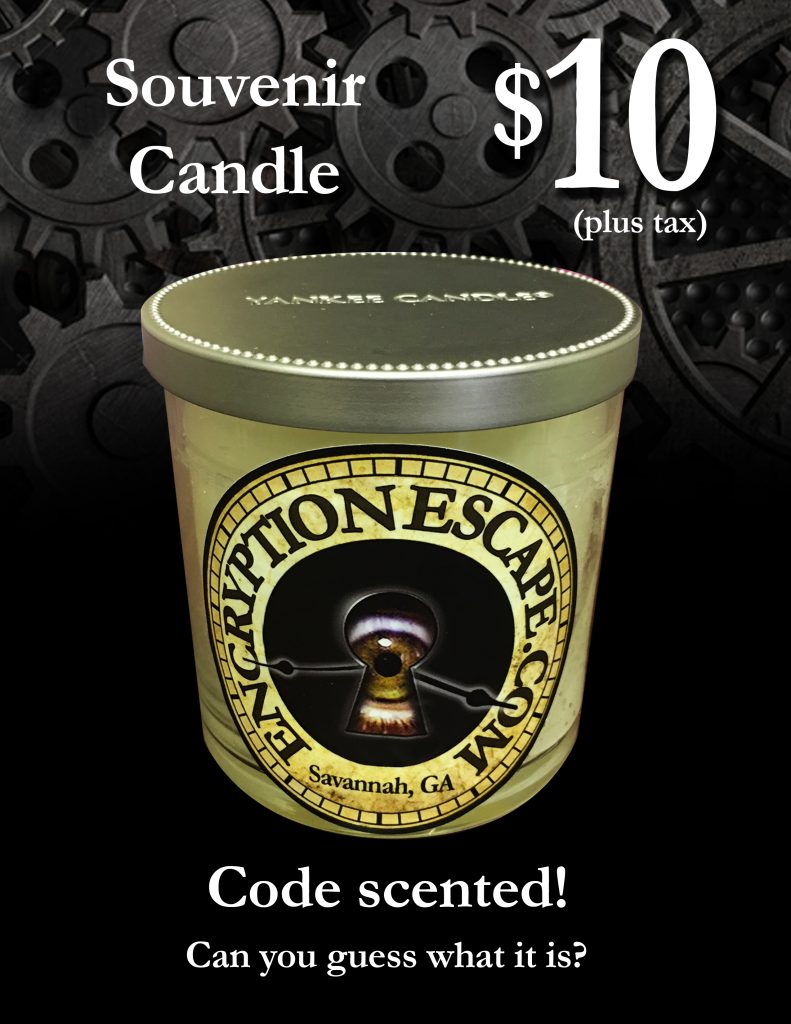 Candle
Our white, 7 oz. Encryption jar candle is code scented!  A perfect take-home gift for friends, family, or yourself. (Candles are available for purchase at our door.)
$10
plus tax
Light Up Fun & Souvenirs
Purchase some light up fun before heading into our Lights out at the Museum Game and have an advantage when it starts getting dark or pick up a pirate souvenir for some extra protection from the Pirate Queen before entering our Shanghai Savannah Pirate Game!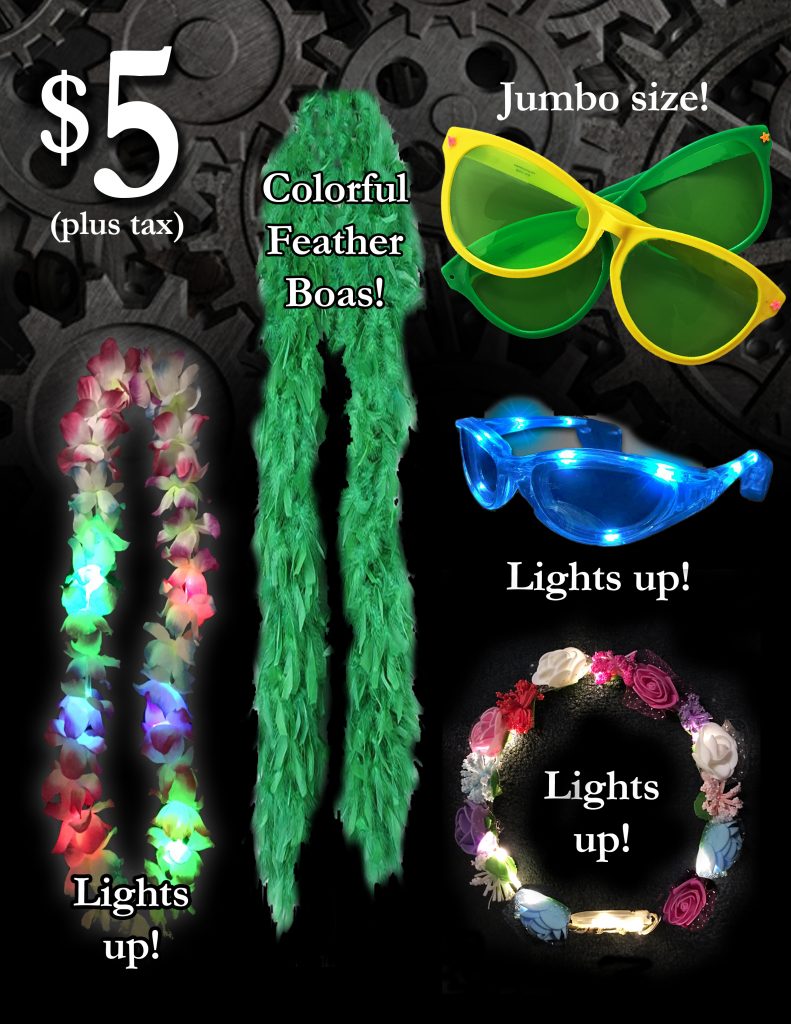 $5
plus tax
Light up Flower Head Garlands
Light Up Hawaiian Leis
Light Up Sunglasses
Feather Boas
Goofy Glasses
(Items are available for purchase at our door.)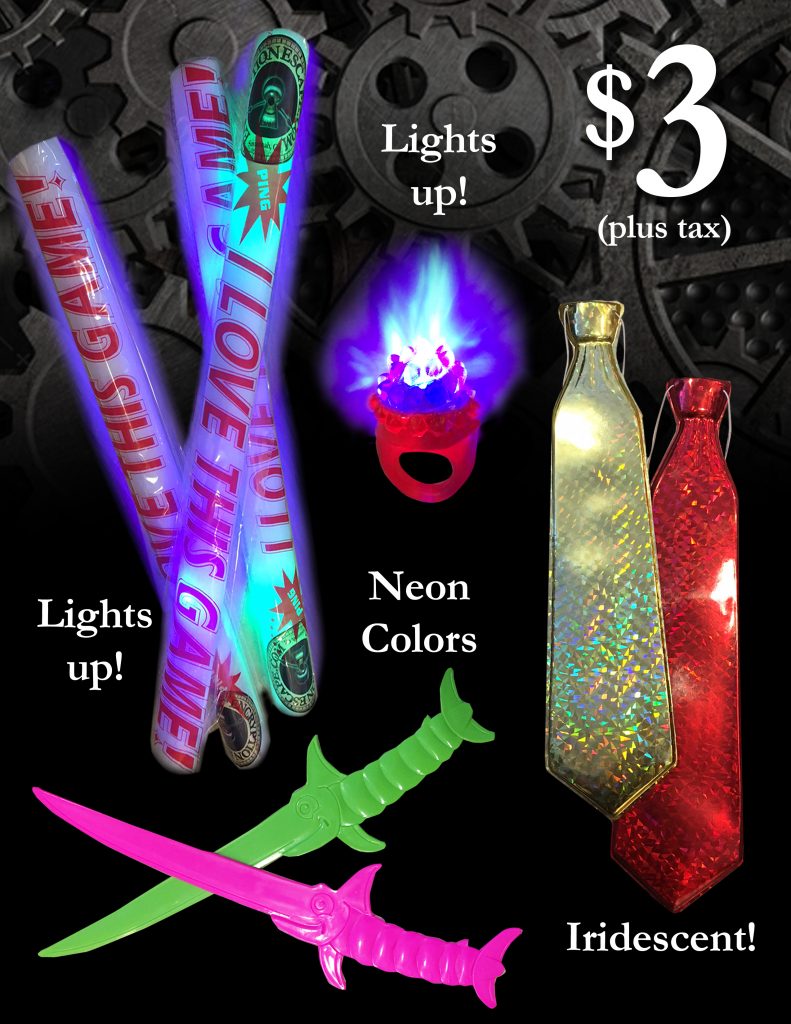 $3
plus tax
Light up Rings
Light up Wands
Goofy Ties
Pirate Swords
(Items are available for purchase at our door.)